How To Choose The Perfect Scalp Micropigmentation Service For You
What is scalp micropigmentation?

Scalp micropigmentation is a procedure that uses small, precision instruments to add pigment to the scalp. The custom pigment blends in with your natural hair color and creates natural-looking highlights and shadows on your scalp.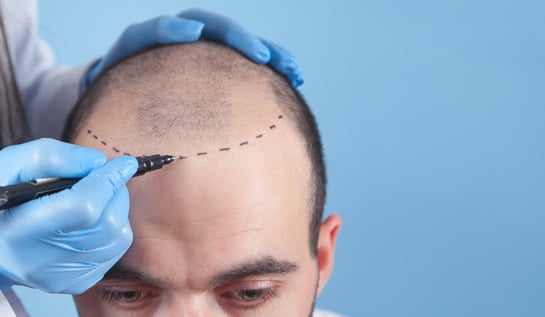 Why choose scalp micropigmentation?
Scalp micropigmentation is a great option for people who want to add some extra definition and dimension to their hair. It can also help cover up any unwanted scarring or blemishes on the scalp. Plus, it can give you a more natural look that can be enhanced by adding dye or highlights afterwards.
No matter what your hair type or style, there is a perfect scalp micropigmentation service for you. Here's how to choose the best one for you:
1. Consider your hair goals to choose the perfect scalp micropigmentation
There are many different scalp micropigmentation services available, each with its own unique set of benefits and drawbacks. If you're looking to add volume, color, or texture to your hair, consult with a professional to see which option is best suited for you.
2. Gauge your budget
The cost of scalp micropigmentation can vary greatly depending on the service provider and the specific procedure that's being performed. It's always important to speak with a qualified technician about costs before committing to any services, in order to make sure that you are getting what you need and can afford.
3. Choose a provider who specializes in scalp micropigmentation
Many talented professionals offer scalp micropigmentation services, but not all of them are equipped to handle this type of treatment correctly. Make sure that the provider you choose is experienced and knowledgeable in this field, so that your results are optimal.
4. Ask questions before making a decision
Before booking any appointments or undergoing any procedures, it's important to ask as many questions as possible about the process and potential risks involved. You should also be prepared to answer any questions regarding hair goals and expectations, as well as financial concerns if necessary. By doing your research ahead of time, you will ensure that your scalp micropigmentation experience is as positive as possible!
Visit Aruna Spa