Learn about our professional treatments
Discover all of our procedures we offer at Aruna SPA, leader in aesthetics for both women and men in Staten Island, New York.
We are leaders in high quality aesthetic treatments in New York. Permanent makeup, scalp micro pigmentation, facial & body treatments, laser hair removal using the latest in technology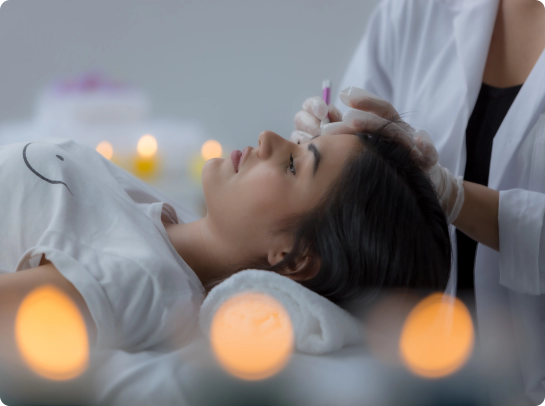 Make your makeup routine easier by Learning about our specialized services. Microblading - Powder - Mix and nano brows - Permanent makeup & Scalp micro pigmentation.
Benefits of Micropigmentation
Eyebrows
Natural look result, long lasting, water proof, low maintenance and best of all, save time time and money with your normal make up routine and products
Lips
Increase pigmentation and contour for pale and aging lips and neutralize dark lips to reach the desire color
Scalp Tatto
Reliable hair loss solution with low maintenance and a realistic and youthful appearance
Areola restoration tatto
Comming soon
Eyes
The appearance of your eyes and lashes will be enhanced, your eyes will look open and brighter.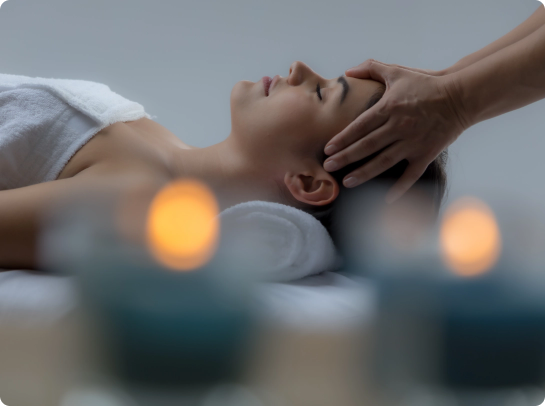 Learn about our services such deep cleansing, dermaplaning, microneedling, hydrafacial, deep hydration radio frequency, micro current, gua sha lifting massage and much more
Benefits of a facial treatment
Reduce the appearance of wrinkles and fine lines
Eliminate impurities and dead skin cells of your skin.
Regulate your acne and minimize scars
You will have softer, firmer, more hydrated skin
Your skin will be cleansed of impurities, remaining makeup, micropowder, and environmental pollution.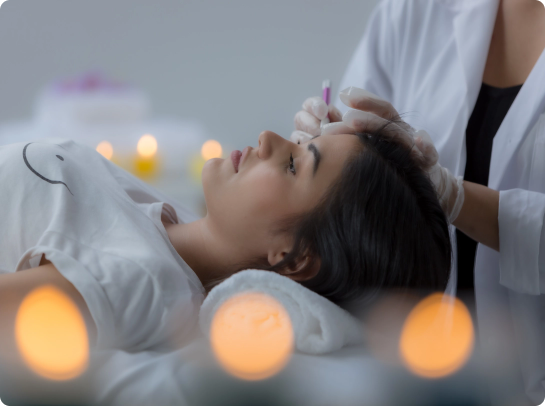 Our specialized IV will provide essential vitamins and elements to revitalize, hydrate, promote muscle recovery and eliminate toxins and fatigue.
Improve your appearance and enhance your natural beauty.
Improve your athletic stamina.
Quickly relieve the symptoms of a hangover
You can support a healthy weight loss.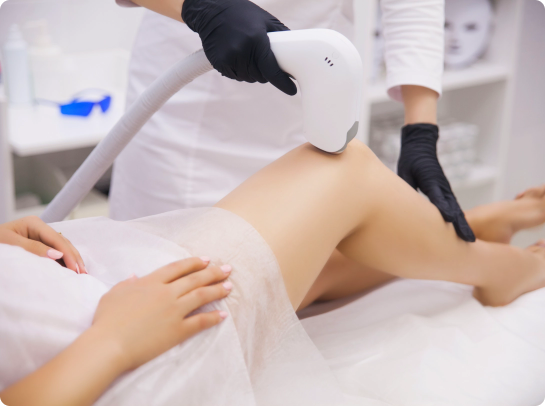 Discover the benefits of our laser hair removal treatment.

Removes face and body unwanted hair.
Quick & painless sessions.
Reduce 70% to 100% of hair in just 6 to 10 sessions.
Prevents ingrown hairs.
No downtime required.
Eliminate peach fuzz indefinitely
Each treatment is less painful
Say goodbye to ingrown hairs
Your won't have to wait a certain amount of time for hair to grow
Treatment uses advanced technology
Benefits of laser hair removal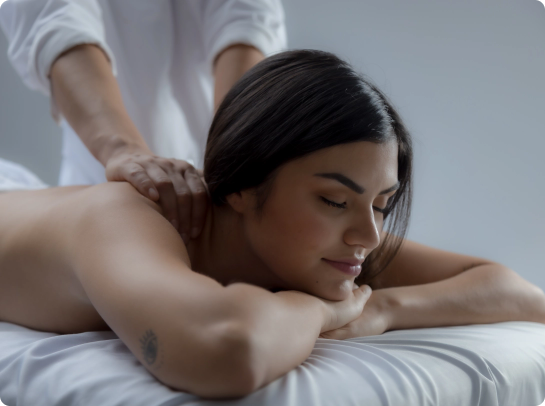 Our treatment using EMSCULPT technology is authorized by the FDA. We help women and men develop muscle mass and burn fat in:
Benefits of Body Contouring Treatment
Acts directly on the abdomen
Burn fat and develop muscle mass
Know the
plans and prices

of our services
Micropigmentation
Massage
facial treatments
Laser
| Description | Price | Duration |
| --- | --- | --- |

| | | |
| --- | --- | --- |
| Microblading | $500 | 90m |
| Microblading Touch Up | $250 | 45m |
| Powder Brows | $500 | 90m |
| Powder brows touch up | $250 | 45m |
| Hybrid Brows | $600 | 105m |
| Hybrid brows touch up | $300 | 60m |
| Lip tint tattoo | $500 | 120m |
| Lip tint touch up | $300 | 90m |
| Eyeliner tattoo | $500 | 90m |
| Eyeliner touch up | $250 | 90m |
| Hairline tattoo | $1.200 | 90m |
| Hairline touch up | $400 | 90m |
| Hairline and crown | $1.500 | 120m |
| Hairline and crown touch up | $500 | 120m |
| Hairline, crown and back of the head | $1.800 | 180m |
| Hairline, crown and back of the head touch up | $600 | 180m |
| Alopecia full head | $4.500 | 240m |
| Alopecia full head touch up | $1500 | 240m |

| Description | Price | Duration |
| --- | --- | --- |

| | | |
| --- | --- | --- |
| Swedish Massage | $120 | 75m |
| Swedish Massage | $160 | 105m |
| Prenatal Massage | $120 | 75m |
| Lymphatic drainage | $120 | 75m |
| Deep tissue | $120 | 75m |
| Bridal Packages | $350 | 150m |
| Body shaping treatment x 10 sessions | $1200 | 105m |
| Butt cupping x 10 sessiones | $900 | 60m |
| Emsculpt x 6 sessions | $1500 | 45m |

| Description | Price | Duration |
| --- | --- | --- |

| | | |
| --- | --- | --- |
| Deep cleance | $120 | 90m |
| Dermaplaning | $180 | 90m |
| Hydrafacial | $200 | 90m |
| Microneedling | $250 | 90m |
| Dream facial | $300 | 120m |
| Back cleance | $90 | 60m |
| Gluteos treatmen | $120 | 60m |
| Oxygen facial | $200 | 120m |
| Radiant glow | $280 | 120m |
| Golden skin | $300 | 60m |
| Led therapy | $60 | 30m |
| Gua sha lifting face massage | $180 | 75m |
| Glass skin rejuvenation treatment | $500 | 90m |
| PRP | $450 | 75m |
| IV therapy | $250 | 60m |

| Description | Price | Duration |
| --- | --- | --- |

| | | |
| --- | --- | --- |
| Full body x 10 sessions | $4000 + | |
| Lip | $65 | 15m |
| Chin | $65 | 15m |
| Side burns | $65 | 15m |
| Lip and Chin | $100 | 15m |
| Full face | $150 | 30m |
| Armpit | $65 | 15m |
| Full legs | $200 | 45m |
| Half legs | $130 | 30m |
| Back | $250 | 30m |
| Lower back | $140 | 30m |
| Upper back | $140 | 30m |
| Nose and ears | $75 | 15m |
| Glutes | $150 | 30m |
| Glutes and perianal | $200 | 30m |
| Sowlders | $100 | 30m |
| Chest and stomach | $240 | 45m |
| Stomach | $150 | 30m |
| Chest | $150 | 30m |
| Full arms | $140 | 45m |
| Half arms | $90 | 30m |
| Beard contour | $100 | 30m |
| Bikini line | $75 | 30m |
| Extended Bikini | $140 | 30m |
| Brasilian | $200 | 30m |
| Cuerpo completo | $1.200 | |
| Pierna completa, bikini extendido + Pernieal | $459 | |
| Pierna completa, bikini extendido | $300 | |
Know the courses we have for you

Course
Microblading
---
$3.500

Course
Powder brows
---
$3.500

Course
Microblading & powder
---
$4.500

Course
Lip tint tattoo
---
$3.500

Course
Eyeliner tattoo
---
$2.500

Course
Scalp micropigmentation
---
$4.000

Course
Lash lift and eyebrow lamination
---
$1.500